I walk the whole store for you every Monday when Costco Sale items and Costco Flyer sales are released for the week, then post them here and on our Facebook page.
***This is a fan run, independent page with no affiliation or endorsement by Costco Wholesale***
Please note: The price at your local Costco takes precedent (or precedence) over the prices listed on this blog. Costco liquidation/Manager's Special items (ending in .97) vary from store to store. An asterisk (*) on the price tag means the item is not being re-ordered.
If there is something you really want, ***double check the expiry date*** as some Costco sales items do end mid-week.
If you'd like to skip ahead to the comments section, click here!
Ah yes, welcome back to silly season folks!
As you can see there were 220 sales happening this week, so I was certainly busy today on my walk. Costco is clearly charging up for the Christmas season!
You can get charged up too! with this trio of chargers!
A friend of mine bought the Belkin wireless chargers, and loves them so far. And speaking from experience it's always a good idea to have an extra charger handy just in case you misplace one.
The Sur La Table air fryer (which was a new item from the weekend) is on sale for $60.00 off, but it not only is an air fryer, it also Bakes, broils, and can be used as a dehydrator.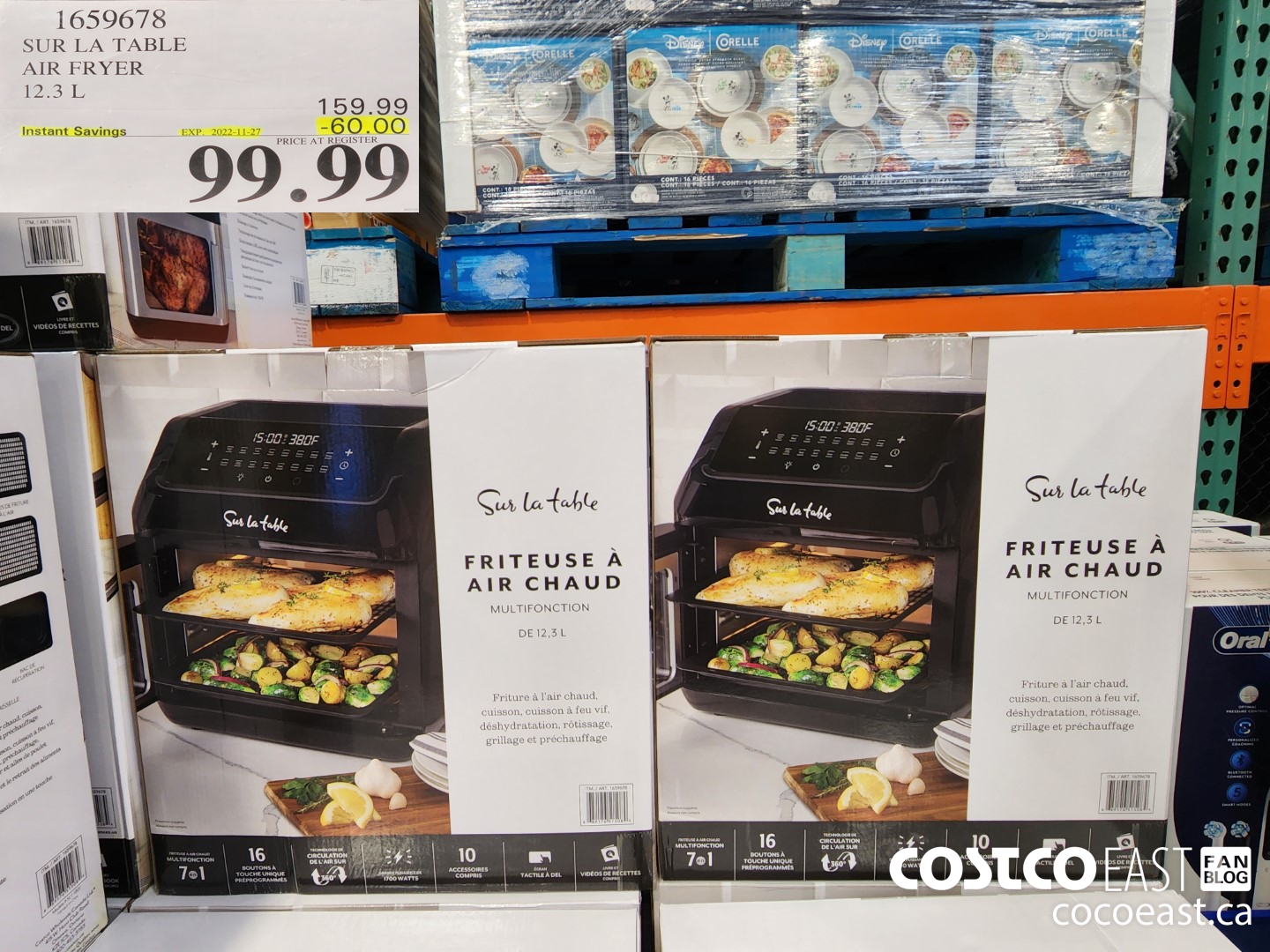 I suppose if you're going to take up space "sur la table" or "sous la table" being a jack of all trades is probably a good thing.
Tempting me with Shark robot vacuums is always something Costco likes to do, especially now that it can't tempt me with the FoodSaver vacuum sealer. And wouldn't you know it, they're both on sale right now!
I'm sure one of these days I might cave and bring home the Shark… Has anyone out there had one of these? If so do you like it? Does it actually work?? I mean, I don't want robots taking over my house, what happens when the vacuum is tired of cleaning up the kitty litter our cats inevitably dig out of the litter boxes?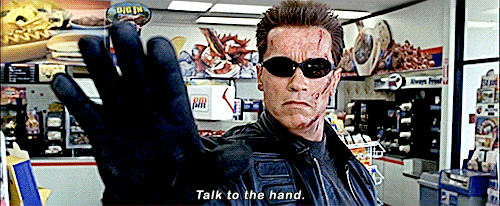 Hmmmm, better think about that purchase…
I'll let you go now folks. We just finished watching the National Lampoons Christmas Vacation and it's bed time. That's a classic, and the first Christmas movie of the season. And probably one of my favorites, though that's a real hard one to pin down… Home Alone 1 & 2 are right up there as well, Die Hard (even though it's not a "Christmas movie" it still holds that status in this house!), Scrooged, a Muppet Christmas Carol, A Christmas Story… I could go on and on… What are your favorites / what's the first movie of the season you all like to watch?
Enjoy the sales, and I'll be seeing you all soon.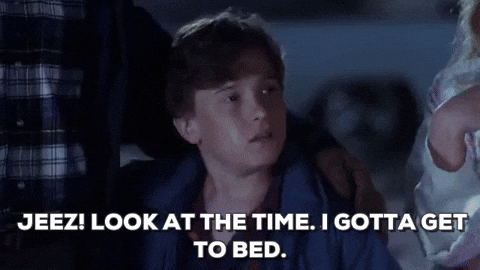 Costco Flyer Sales Nov 21 – Nov 27th 2022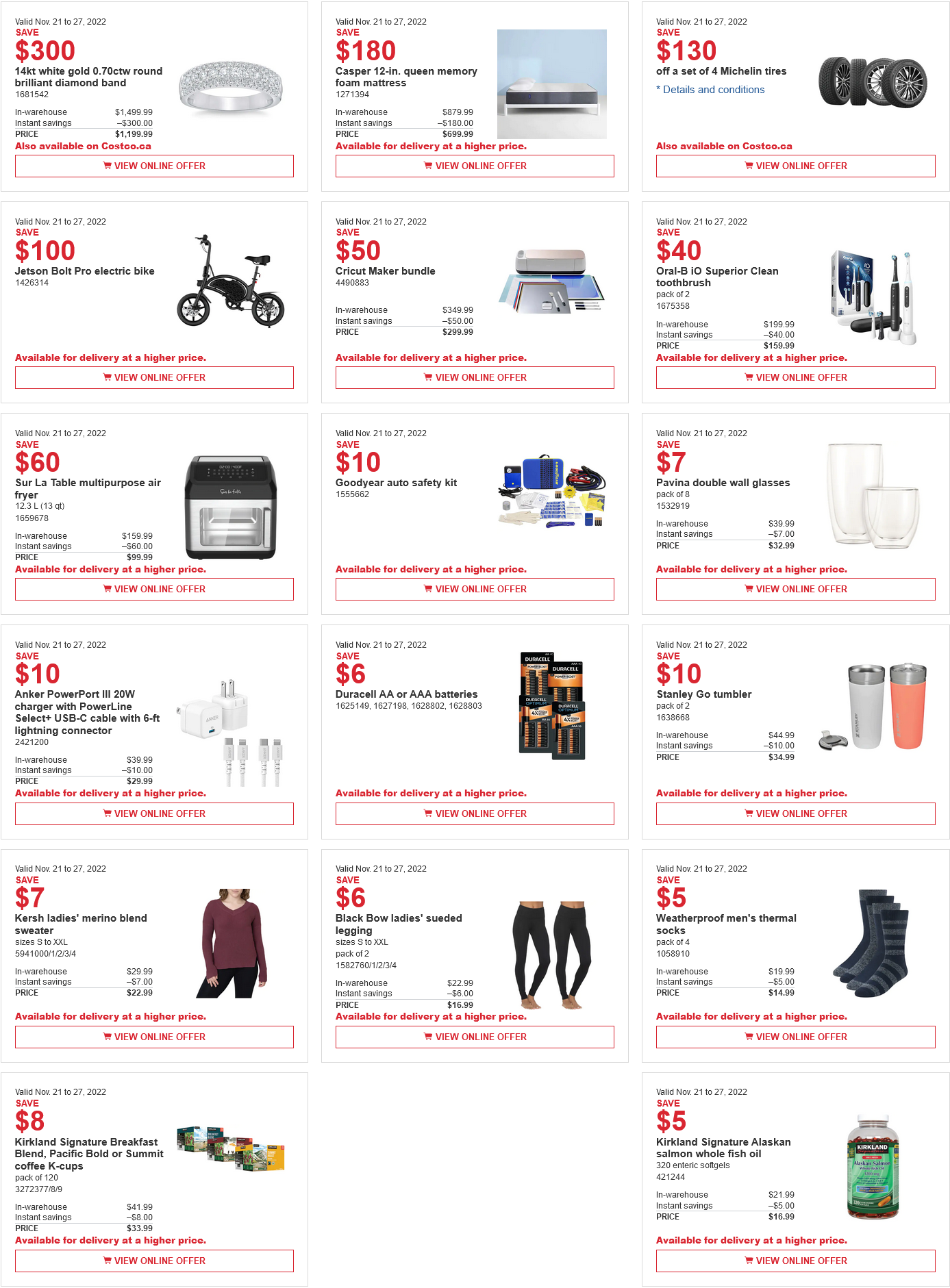 Costco Treasure hunt sales Nov 21st – 27th 2022