I walk the whole store for you every Monday when Costco Sale items and Costco Flyer sales are released for the week, then post them here and on our Facebook page.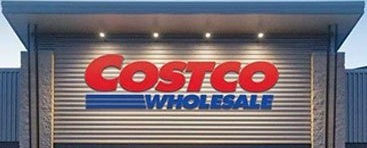 *
*
*
If you'd like to skip ahead to the comments section, click here!
Hello everybody and welcome to the Costco New Flyer day Treasure Hunt!
It's always a good day when there's a new flyer in the store, and combined with that there were a whopping 228 (!!!) sales in the warehouse today!
Needless to say there was a lot to see today, and that included what seemed like an endless parade of people filing in and out of the warehouse. I'm not sure that I've seen it that busy for quite some time, I mean the line-up stretched all the way back and around to the Pharmacy!
Luckily for me, I had sales to hunt down, so I wasn't in a rush. Plus it was rainy outside, so finishing my vegetable garden upgrades weren't going to on the radar anyhow. (Adding 2 new big boxes, and 2 small ones plus making some paths around the area to make 'er look all pretty!)
Pretty exciting! We planted 1 box full of garlic last fall, and they are sprouting up now!
We go through a lot of garlic, so I'm not sure that will last too long. We do need to figure out what else we're going to plant this year, and I'm hoping that I'll see tomatillo plants again because they went nuts back there last year! I know we're thinking tomatoes (though nowhere near as many as last year!), sweet & hot peppers, green onions, Spanish onions, radishes, basil, cilantro… I know there was more… Do you folks have any recommendations for me? Maybe you've had some success growing a few things and would like to share it with us?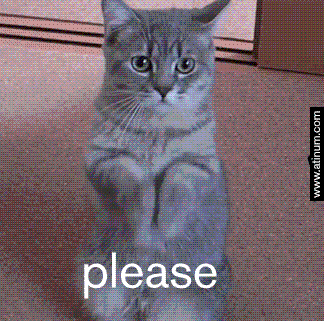 Anyhow on to a few sales!
The Winix 3 stage air purifier true HEPA filter is one of them @ $40.00 off.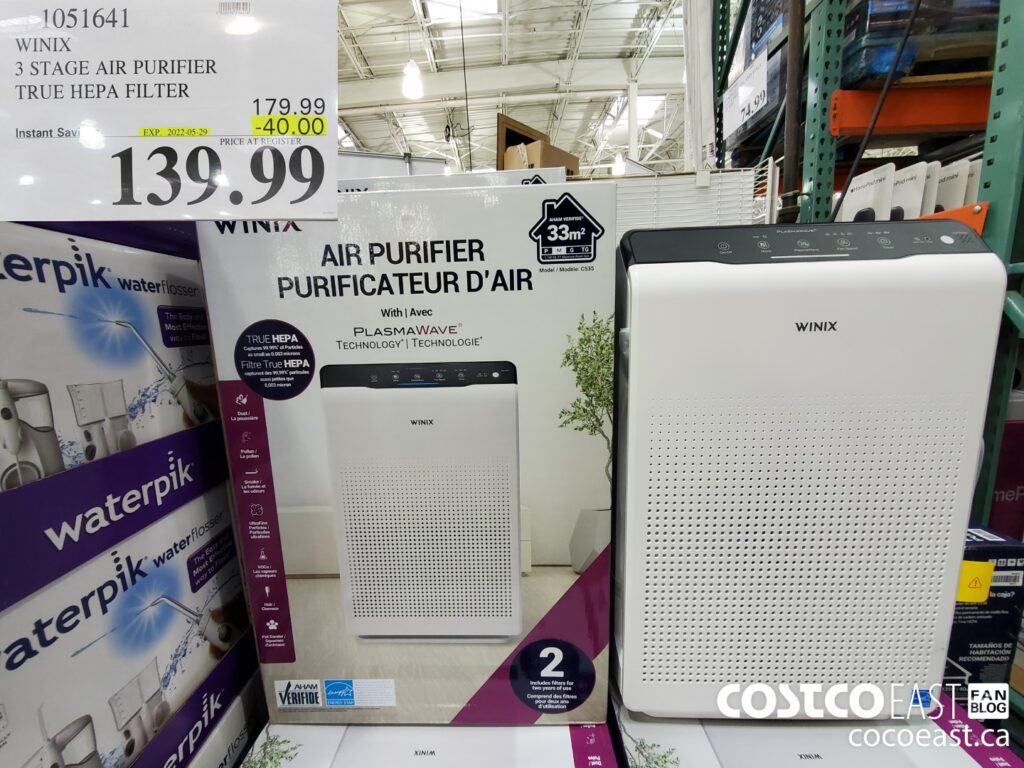 "They" say that the air inside your house is worse than the air outside, so having an air purifier in your home is probably not a bad call. And you've got until May 29th to get your hands on this one while it's on sale. (I'll probably be grabbing one soon)
Since I ran out of the Fairlife protein shakes I needed to grab something else, and the Kirkland Signature nutrition shakes are on sale for $9.00 off so I decided to give 'em a try!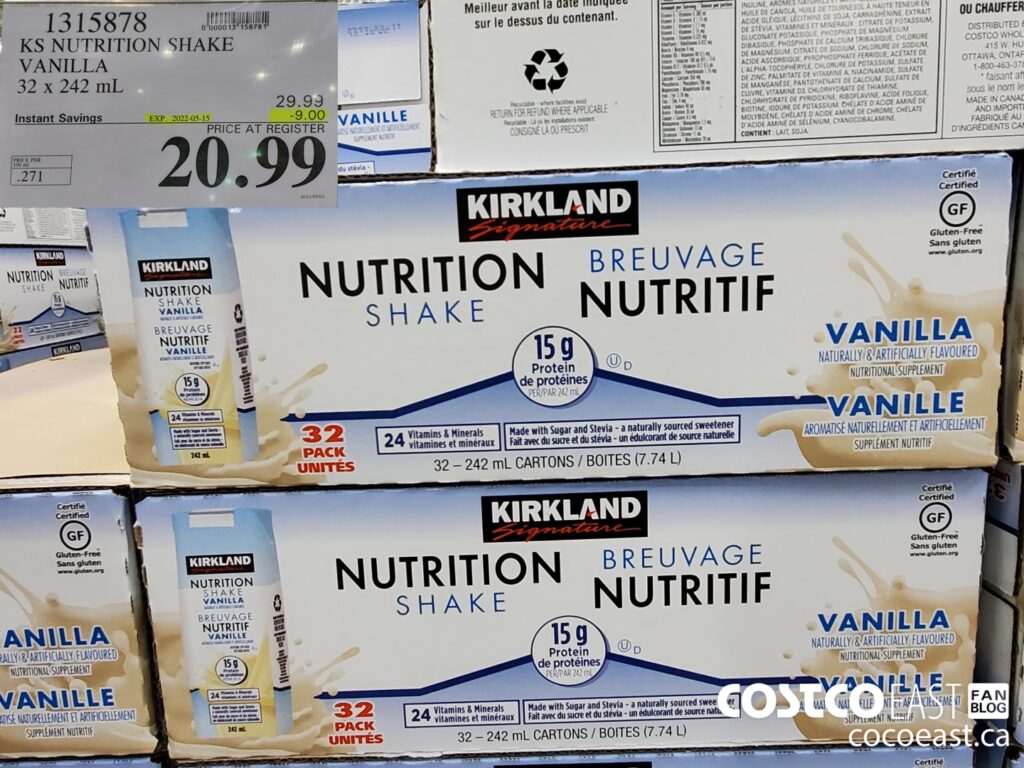 I was actually starving when I left the warehouse, so I popped one open ASAP! My initial thought after I stabbed the straw through the top was "Hey, where did my straw go?!?!?" So ya, the straw fell right into the tetra pack and vanished into the abyss. Not a great start… I jammed my finger through the opening to make it a bit wider and drank it like that, the flavor was good I will give it that. And then as I was taking a swig, the straw popped out and then I lost it again… I think the straw length might be a design flaw… Anyways, I'll give it 6/10 for consumption malfunction. (otherwise it'd be a 7 or 8)
Here's a little peek at a few more sales this week.
Irish spring deoderant soap 20 x 113g -$3.50 @ $10.49
Royal Red krill oil plus 750mg 120 softgels -$6.00 @ $23.99
Olay peptide collagen cream 2 x 50ml -$11.00 @ $43.99
Bounce fabric softener 320 sheets -$3.00 @ $10.99
Thai kitchen sweet red chili sauce 1L -$2.00 @ $4.99
Perrier slim cans 35 x 250 ml -$4.00 @ $13.99
Swiss Knight Gruyere cheese 450g -$3.00 @ $11.99
Bench comfort slide +Mens sizes 7-13 -$4.00 @ $14.99
Scotts EX seed 11.3kg -$15.00 @ $54.99
This is probably a good time to grab ahold of some grass seed while it's on sale too, Scotts 11.3 kg EZ seed being $15.00 off and Scotts supreme grass seed 4kg bag $6.00 off.
I think our lawn is due for a little thickening, so I should grab a bag sooner than later. Get it planted while it's rainy and save time and energy watering it later, right?
Alright folks, it's time for me to head out. The Stanley Cup playoffs start tonight, and I've gotta get my team spirit in full swing!
You can feel free to join in with me as well, sing along everyone!
G'night folks, have a great week and enjoy the sales!
I think it's important to remember that we're not out of the corona virus weeds yet, and each province has their own Health recommendations based on the provinces individual risk assessment and I would recommend that you follow the recommendations for your specific province. Information can be found at the following websites.
Newfoundland COVID-19 information
New Brunswick COVID-19 information
Nova Scotia COVID-19 information
Go here for the latest Costco Coronavirus updates: https://www.costco.ca/coronavirus-response.html
So there you go, a little reading material for you.
Be kind, be safe and stay healthy!
Please note:
The price at your local Costco takes precedent (or precedence) over the prices listed on this blog.
Costco liquidation/Manager's Special items (ending in .97) vary from store to store.
An asterisk (*) on the price tag means the item is not being re-ordered.
If there is something you really want, ***double check the expiry date*** as some Costco sales items do end mid-week.
***This is a fan run, independent page with no affiliation or endorsement by Costco Wholesale***
Costco Flyer Sales May 2nd – 29th 2022
Costco Treasure hunt sales May 2nd – 8th 2022