I walk the whole store for you every Monday when Costco Sale items and Costco Flyer sales are released for the week, then post them here and on our Facebook page.

***This is a fan run, independent page with no affiliation or endorsement by Costco Wholesale***
Please note: The price at your local Costco takes precedent (or precedence) over the prices listed on this blog. Costco liquidation/Manager's Special items (ending in .97) vary from store to store. An asterisk (*) on the price tag means the item is not being re-ordered.
If there is something you really want, ***double check the expiry date*** as some Costco sales items do end mid-week.
If you'd like to skip ahead to the comments section, click here!
Welcome back my fellow Costco friends and family!
It was a great day at Costco today, and there were plenty of sales to check out.
Such as the Victoria Eastwood hybrid turntable for $20.00 off.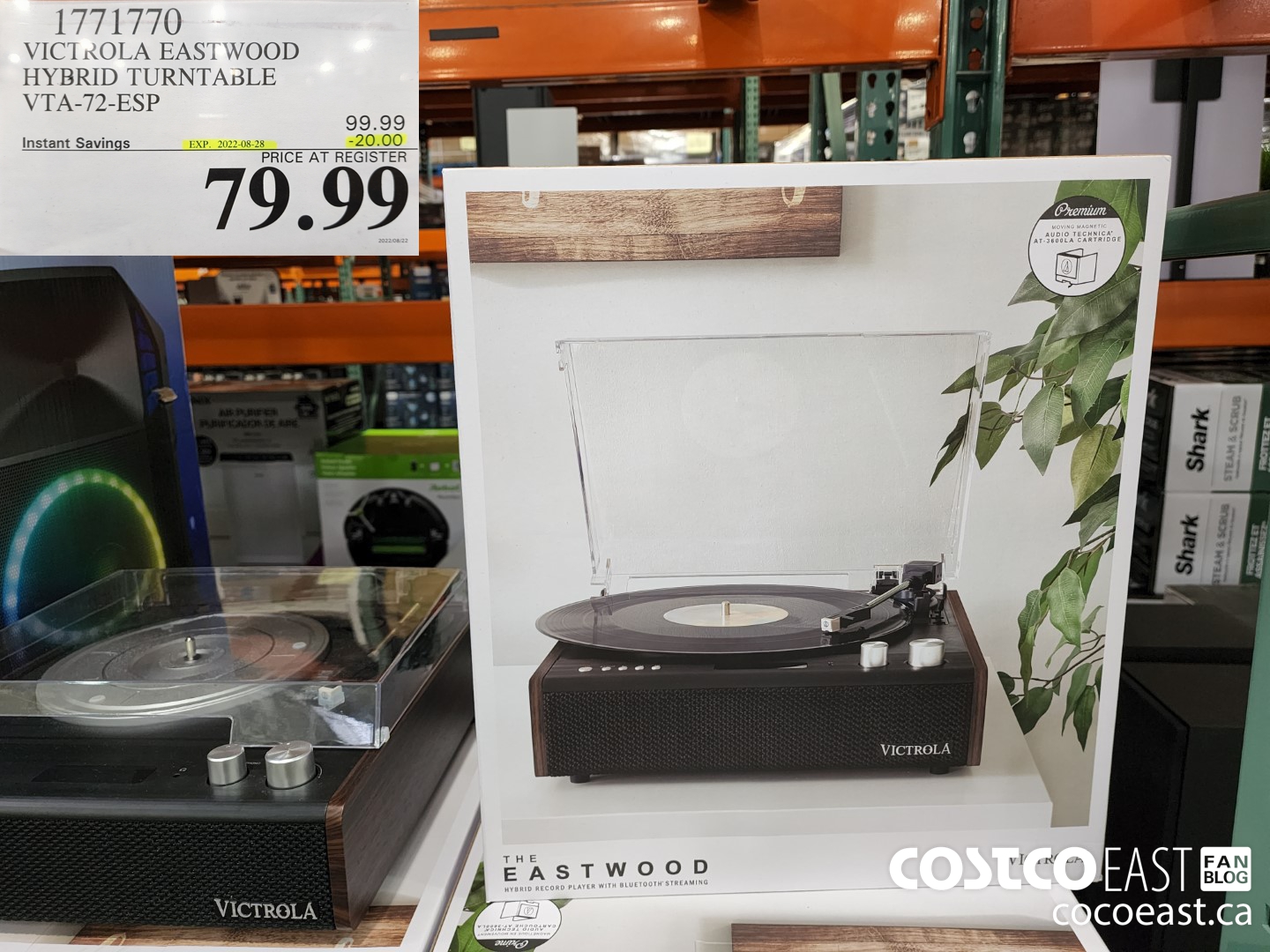 I've loved having a record player in the house, there's just something so nostalgic about the pops and cracks in the music, turning the record over, and flipping through you ever expanding record collection… Though that one could get a little dangerous if you're not careful…
Wholly Guacamole organic minis are on sale for $3.50 off for the 12 x 57g pack.
I have to admit, this is pretty good guacamole, like really good! The only thing I don't like about it is the amount of packaging, then again you know what you're getting yourself into when you go to Costco.
And if you're an avid Costco shopper and like to stock up on goods, then you may be interested in this sweet Allspace Utility cart might help you transport your haul from the car to the door!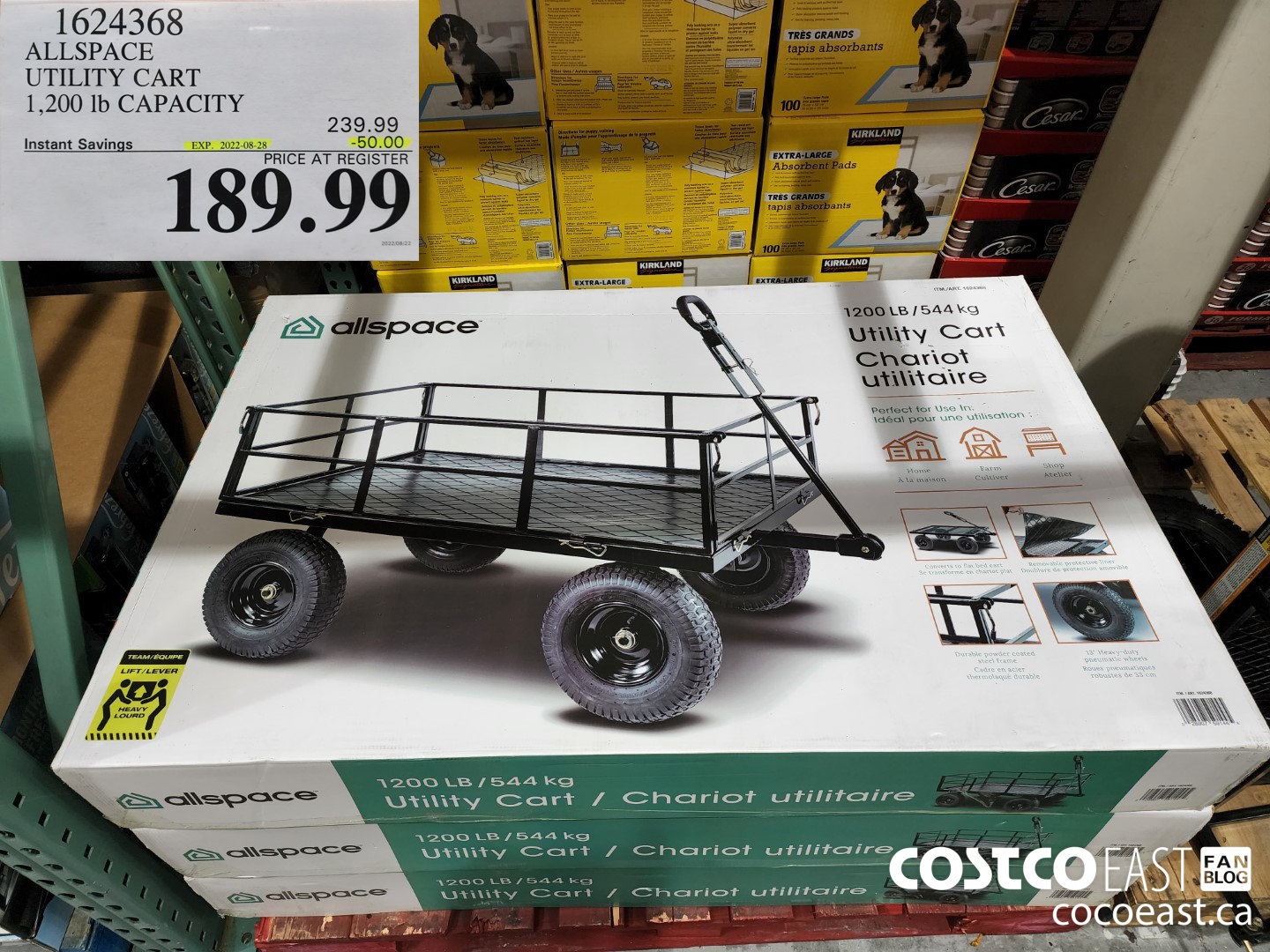 It's pretty heavy duty too, a 1,200 lb capacity is pretty decent!
The Sutton Place cooling throw is back on sale for $10.00 off @ $19.99.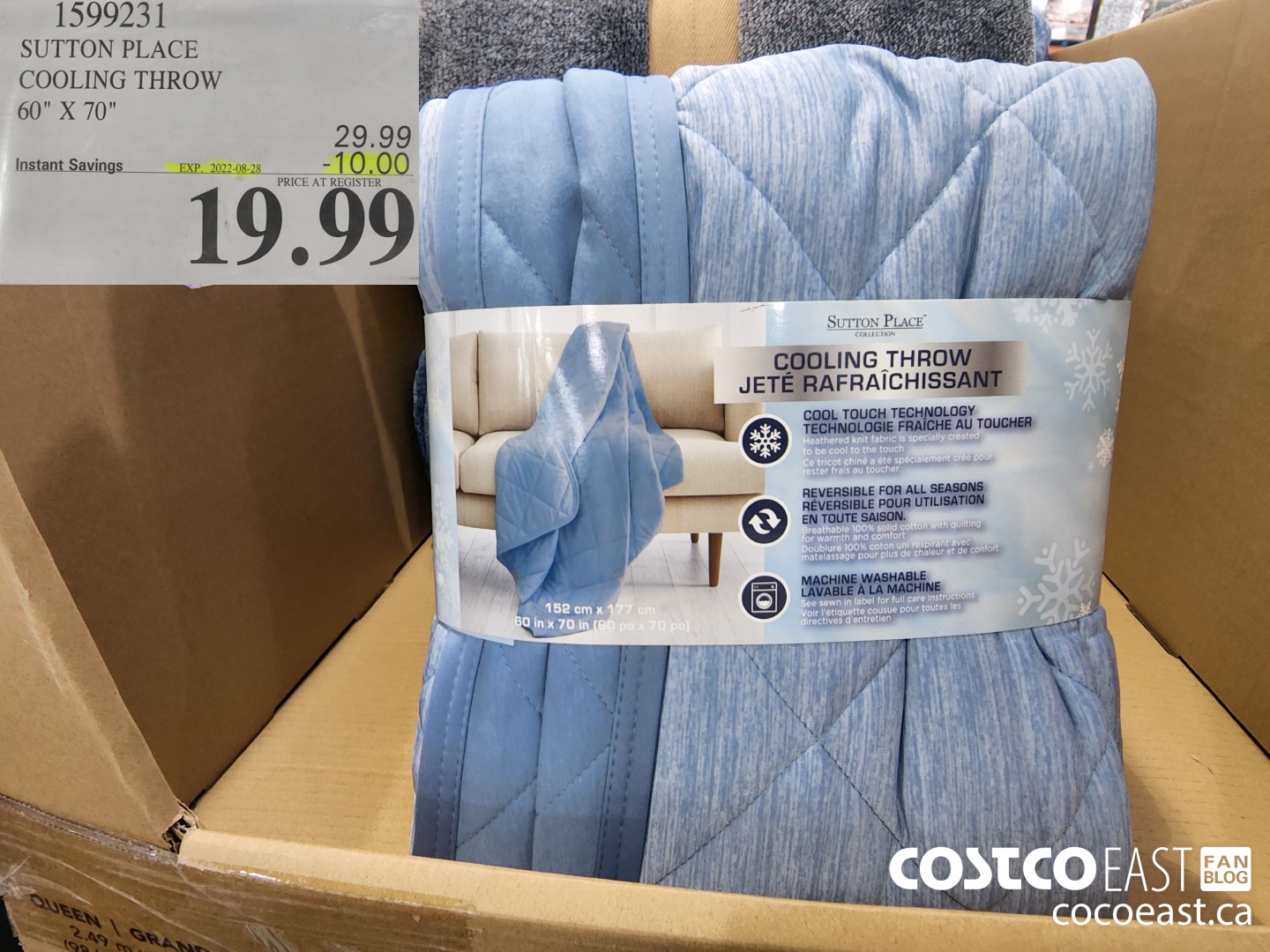 I was talking to another shopper at the display asking each other what we thought about it, if it worked, how could putting a blanket on you actually cool you down more… So I'm very curious (and I know I've asked you all before) if anyone has used this, and how it works! I tend to run pretty hot most of the time, so if it works I'll take one!
I'm sure Dexter would take one too, he tends to be a little warm with his fur coat on all the time…
Ewok enjoys the heat though, and he wants to share it with us all the time.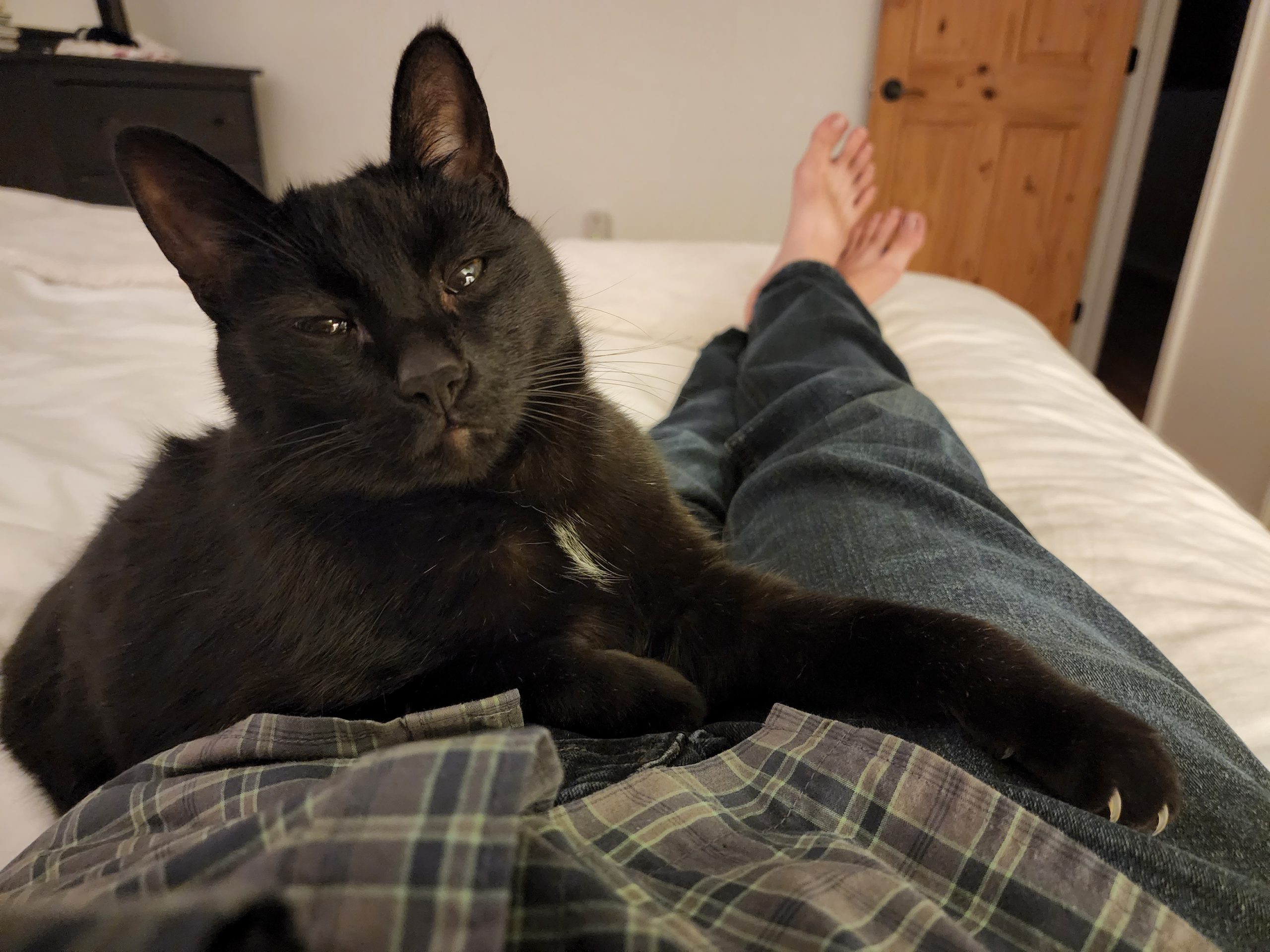 Nice in the winter, but in the summer… Not so much!
I'll let you all go and enjoy the sales folks, enjoy your week! We'll be in the Barrie area for the next little bit, so any updates will be from warehouses in that area.
I'm also glad you all enjoyed the Costcuisine food review by Natalie! That will be a regular post moving forward, so keep you eyes peeled for more delicious reviews on Sundays!
Cheers everyone, see you all soon.
Costco Flyer Sales Aug 1st – Aug 28th 2022

Costco Treasure hunt sales Aug 22nd – 8th 2022