Costco Canada East Secret Sale Items – June 18th – June 25th – Ontario, Quebec & Atlantic Canada
I walk the whole store for you every Monday when Costco's Secret Sale items are released for the week, then post them here and on our facebook page.
NEVER MISS A POST! Join the Costco East Facebook group to get updated whenever there is a new post! https://www.facebook.com/costcoeast/.
Subscribe to website updates via email and you'll get a confirmation email from "FeedBurner Email Subscriptions" – click the link within it to activate your subscription and you'll be notified by email whenever we post (1 or 2 times weekly). Check your spam filter or contact us if you have questions or do not receive a confirmation email.
The B.B.Q. is assembled, (Woo-Hoooooo!!!!!)
burgers have been grilled- many of them actually. I mean it's only been a week and I've worked 3 days, 1 night and then had a rare weekend OFF (more on that in a moment) So yes, burgers and Costco YVES Veggie burgers, with ACE bakery buns from Toronto (available in our Loblaws) which- if you can get the classic burger buns from ACE bakery, DO IT. Sooooo good, perfect amount of squish, great crispy crust… far above most other buns in the "generally amazing buns" voting segment of "dancing with the burger stars"… True story…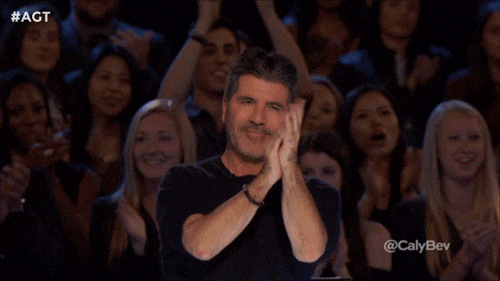 You can grill me on that later if you want… (groan)
So far the only other thing I had on there was a Coconut/Lime marinated split chicken breast (from Pig & Olive) and it was delicious. served as a main course for dinner and as a sliced chicken sandwich at work the next day with a few extra ingredients, almost better than dinner, sloppy chicken sammy with coleslaw and jalapenos??? Yessir, delicious!
So I had this weekend off, why? well I got my partner and I tickets to see Sheryl Crow & Robert plant at the Budweiser gardens in Toronto. Guess what? We had a fantastic time! The concert was amazing, my partner is a huge fan of Sheryl Crow… not that I'm not, but it was amazing to see just how fun and talented she and her band are, She seems to still have so much fun being on stage and entertaining and her band is just spectacular… Oh right, Robert Plant was pretty good too (obviously) Amazing to see some Zeppelin songs live, and his new material with the sensational space shifters is good but to be honest though… Sheryl Crow was the highlight for me I think, and my other half… by a mile or two, or 100- from Memphis. (Sheryl Crow fans will get that one)
-This was the view from the wine bar at the gardens where -in case you wondered- you can purchase a can, A CAN or big house rose for $15.50… Robbery!!! or perhaps a beer is more your fancy, prepare to fork out $16.00 for a tall can of corona… At least they had lime for it… once they know they have you there, they know you're trapped and will pay whatever they want you too. Oh well… Still a blast!
We also had a great time walking around downtown Toronto, beautiful weather thankfully. We stopped at a little french restaurant called Papillon on front and had a nice little snack, The salad Papillon, and a large bowl of french onion soup  with 2 spicy Caesars… delicious! (speaking of caesars, Clamato is on sale!!!) Then walked around the St.Lawrence market for a while and did a bit of shopping… always nice to just browse around, a little more difficult to just grab some delicious meats due to traveling and not having a spot to keep meat cool for hours. (next time I'll bring a big cooler and get some goodies I think) still had a bagel with Lox, cream cheese red onion and capers though which was great… not that I needed more food after eating brunch, but I couldn't pass up the opportunity. I bought some Dried Piquin peppers while there as well, we love these tasty little devils but are difficult to find (read more about them and a wide variety of them here on this site) Some of them have made their way into a sauce for dinner tonight as a matter of fact! So did some of these Freybe Chorizo sausages, I will let you know how they taste.
Tamari roasted almonds are on sale at Costco this week, and they are delicious… By themselves or added in salads they are fantastic, if you haven't tried them before I highly recommend you do. just eating them by the handful is great, but try warming them up a bit and then eating them… oh man sooooo good. I remember we used to have vendors in the malls that would sell them like that….mmmmmm….. tasty tasty little treats.
Dyson has a vacuum on sale this week for 50 bucks off, which is awesome. It's cordless, and it looks cool. I think I've mentioned before we have a Shark Rocket (which is amazing) but I could only imagine that the Dyson would be far superior…. Maybe not, price doesn't dictate quality all the time, but they have a pretty good brand. Any Dyson users care to weight in on this???
I snuck a few little tests in this week with a few of the food items on sale putting the nutritional info on the pictures. I'm not sold on doing this as I think it makes the pictures look kinda busy, however let me know what you think… if you all seem to enjoy it I will keep doing it. If not… well…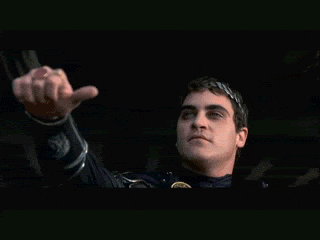 … The choice is in your hands ladies and gentlemen…
ok… I think it's time to go. Kitties???
Enjoy the hot hot hot weather folks, Cheers!
Please note:
The price at your local Costco takes precedent over the prices listed on this blog.
Costco liquidation/Manager's Special items (ending in .97) vary from store to store.
An asterisk (*) on the price tag means the item is not being re-ordered.
If there is something you really want, ***double check the expiry date*** as some Costco sales items do end mid-week.
The food brands available can differ from region to region. Pictures are taken at a store in Ontario. Sale items should apply to Costco locations in Ontario, Quebec, New Brunswick, Newfoundland & Nova Scotia, if the item is in stock at your store. There will likely be a few deals not shown here in your store. If this blog has helped you save money, consider sharing www.cocoeast.ca with your friends and family! If you see deals at your store that aren't on this blog, post them in the comments and help spread the money saving love!